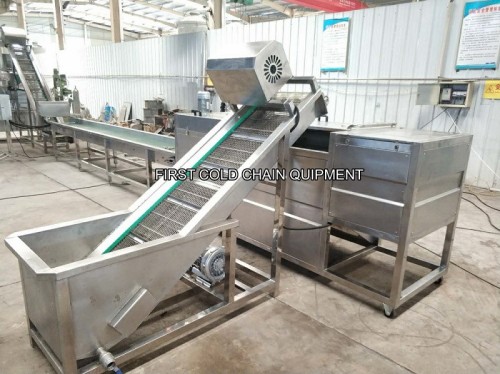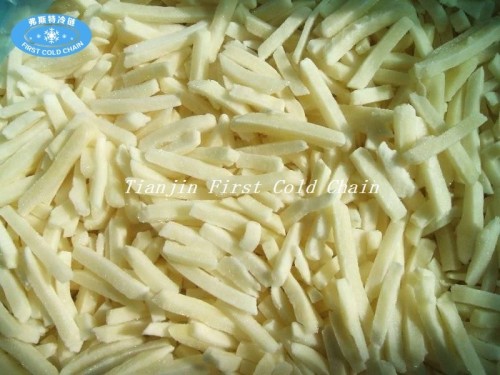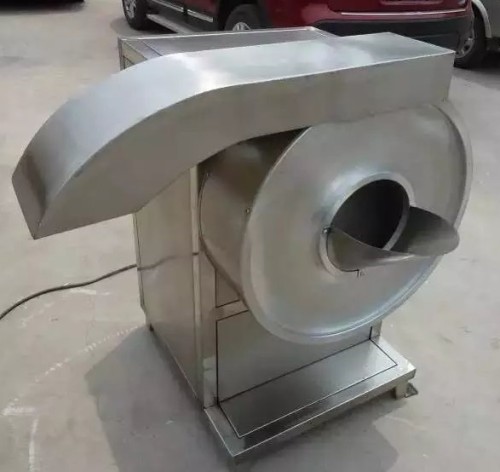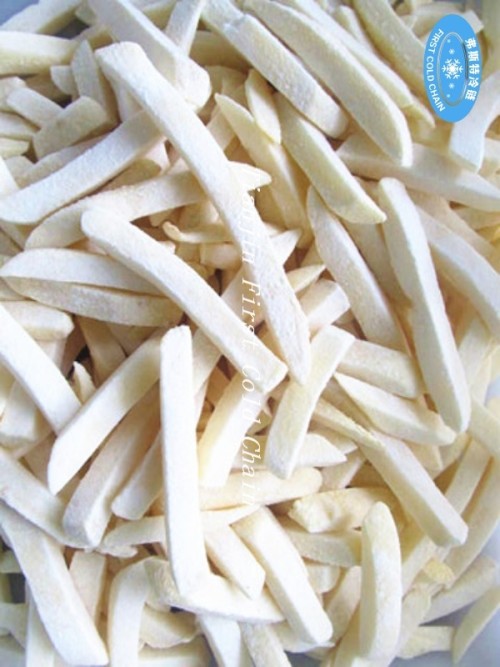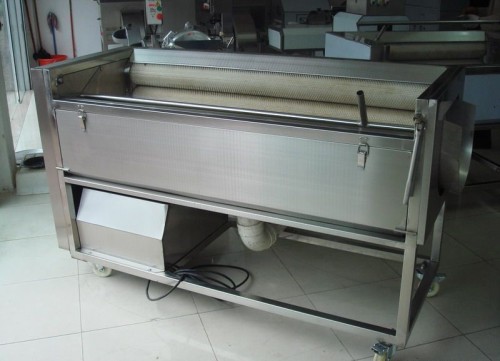 100kg/h Frozen French Fries Making Machine for Factory Potato Fries Production Line
Model

Frozen Potato Chips Line
Min. Order

1 set
Item specifics
Material

304 stainless steel
Power source

Electric
Size

Customized
Voltage

380V
Specification

CE ISO9001
Transport Package

Seaworthy Plywood Case
Description
Semi-Automatic Frozen French fries Processing Machinery
Frozen French Fries Making Machine can produce both French fries and potato chips. This production line is multifunctional with unique effectiveness and remarkable efficiency.
Features of Frozen French Fries Production Line
♡ Stainless steel, up to health standard, easy to clean.
♡ Low oil consumption, high work efficiency,
♡ Save labor, energy and create more benefits.
♡ Economical and practical, superior quality and competitive price.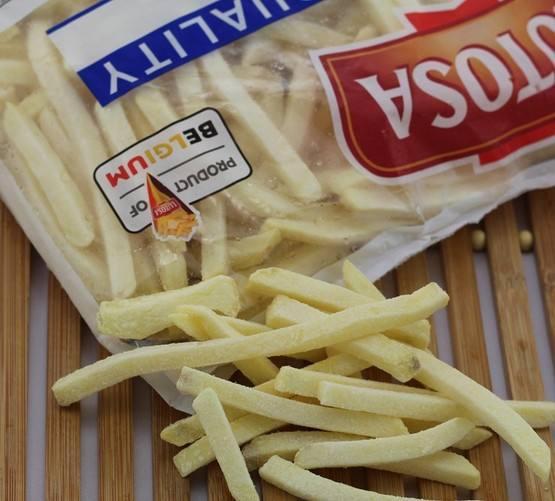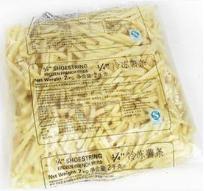 Storage Guide for Frozen French Fries
☞ At - 18°C until date printed on the packaging.
☞ At - 12°C 1 month.
☞ At - 6 °C 1 week.
☞ Once defrosted do not refreeze
Production list
Product name

Introduction

1

Washing peeling machine

Washing and peeling the potatoes; It is brush washing peeling machine

2

French fries cutter

Cut the potatoes into different sizes of French fries

This machine is used to cut potatoes into sticks.

it can cut potato, sweet potato, taro into sticks.

It is smooth in surface and cut in fast speed.

Easy to wash and easy to operate.

Save labor and cost.

3

Washing

Blanching machine

Washing time is 30-40s; Washing process is for washing off the potato starch on the French fries which can keep it from fall in the oil and keep long-use life for the frying machine. At the same time, the French fries is totally immersed in water which can keep it from enzymatic-oxydative browning; it can wash off the sugar on the surface of the chips then it can keep the oil from turning bad and keep a long using life.

Blanching is a necessary procedure. After washing, the potato sticks go into the blanching machine which is about 65-90 ℃ hot water. It can destroy the enzyme activity, and improve the organizational structure.

4

Centrifugal dewater machine

Remove water by the force of the centrifugal force

5

Conveying belt

Dehydrated and transported to frying machine

6

Frying machine

Frying the French fries; oil or oil-water structure; electric, gas, diesel ; automatic feeding and discharging

7

Centrifugal deoil machine

Remove the oil by the force of centrifugal

8

Conveying belt

Dehydrated and transported to freeze machine

9

Freezer

Instant freezer

10

Packing machine

Pack the French fries into different bags